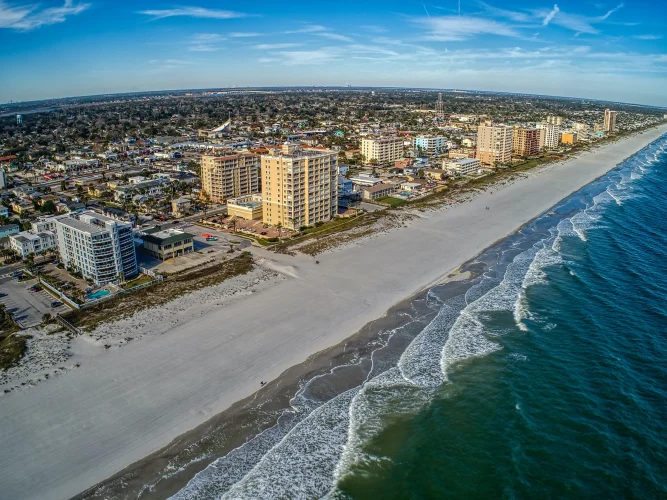 VIP Concierge Travel Package
We're proud to offer our out-of-state patients an all-inclusive, beachfront option for restoring their smiles.
Sit back, relax, and enjoy your vacation at the beach and your new smile while our expert doctors and dedicated staff coordinate every aspect of your travel and stay throughout the treatment process. As our guest, you will be in experienced, excellent hands from start to finish.
Our dedicated travel coordinators will book your flights, arrange ground transportation, and make sure your room is prepared for your arrival – all you have to do is show up!
Choose between our 4-star hotel partners, the relaxing, yet lively beachfront Margaritaville Resort, or the quiet and peaceful beachfront Four Points by Sheraton hotel. Both properties are located in the center of Jacksonville Beach and are within walking distance of many locally-owned restaurants and shops.
Why choose JAX Implants and Dentures?
Our #1 goal is to provide top-of-the-line treatment at an affordable price. How do we achieve this?:
Come Visit Jacksonville's Premier Dental Implant Center
Full-mouth restorations are pivotal junctures in the lives of our patients. Often, they are the catalyst for a better life and for fulfilling the dreams and goals that somehow seemed unattainable before. We offer a comprehensive, concierge travel package to our patients, ensuring the highest level of comfort and care in one of America's most beautiful beach destinations.
Your VIP Concierge Package Includes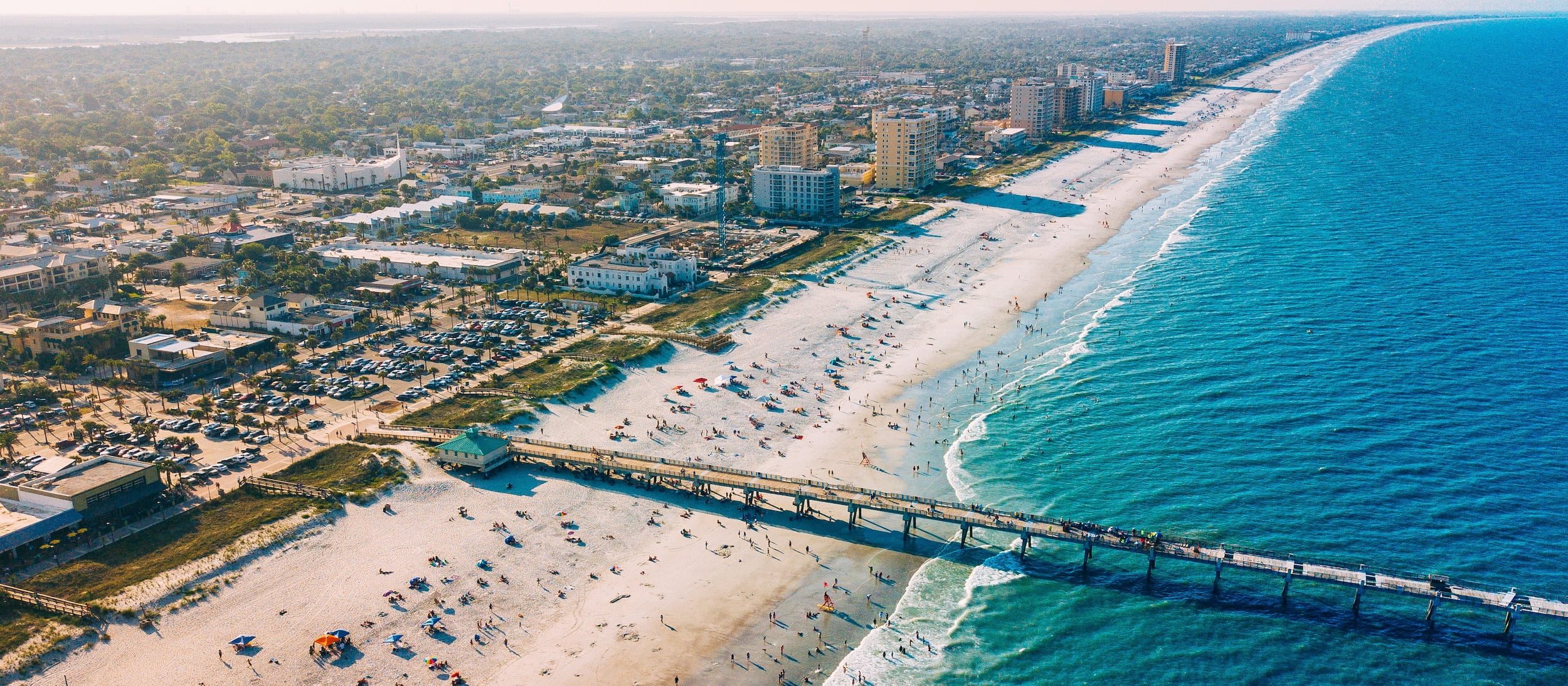 When you look your best, you feel your best. When you feel your best, you do your best.
When you have your smile restored at Jax Implants & Dentures, you will notice not only a change in your smile but a total transformation of your appearance and well-being. Our results speak for themselves.

IMPROVE YOUR HEALTH
Oral health is an important component of your overall health.

REGAIN YOUR CONFIDENCE
No more covering your mouth or hiding your teeth.

SOLVE YOUR DENTAL PROBLEMS
We offer the highest quality, long-term solutions to help you solve your dental problems.

SIMPLIFY YOUR ROUTINE
Taking care of your new implants is simple - just care for them like your natural teeth.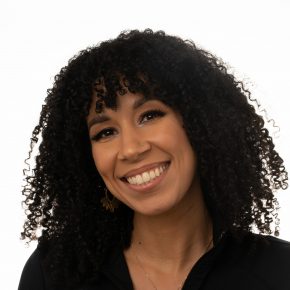 Lulu Perez, Concierge Specialist
We only use real patient photos so you can see our real results. What you see is what you can expect.
Almost everyone is a candidate for dental implants, even those who have been told they weren't in the past. Our doctors specialize solely in implant surgery and have handled the most challenging of cases. Call us to schedule your consultation with our doctors and discuss your options.
stop scrolling, start smiling!