IV SEDATION DENTISTRY In Jacksonville, FL
for Dental Implants & Dentures
What is IV Sedation Dentistry?
Intravenous sedation, also called IV sedation, is anti-anxiety medication that produces an amnesia-like effect, so you won't remember much about your dental implant procedure. Like a regular IV, your sedative is administered through a vein near the surface of your skin and works gently and quickly to help you relax and experience peacefulness. You will be able to respond to our doctors and answer questions, but you'll have little to no memory of the dental implant procedure.
How does the IV Sedation process work?
Before Your Surgery
Our Board Certified Anesthesiologist will insert a thin intravenous needle into a vein on your hand or arm. Your sedative flows through a tube that delivers the medicine directly into your bloodstream and begins working within 2-3 minutes. Note: if needed, a numbing cream can be applied to the area where your medicine is administered. 
During Your Surgery
Our Anesthesiologist constantly monitors your pulse and oxygen levels to ensure you are safe throughout your dental implants or dentures procedure. As the sedative flows through your body you'll experience a calming effect, which is like a euphoria that eliminates pain and causes peace to settle throughout your body. Though you are awake, you will not feel pain during your surgery and you won't remember the procedure.
After Your Surgery
Upon completion of receiving your dental implants or dentures, you may feel a little groggy–as if you are just waking up after a great nap. We encourage our patients to have a family member or friend pick you up and drive you home after your surgery. If possible, we also advise that you take the rest of your day off, so your body can rest. This is also a great time to replenish with good food as you enjoy your all on 4 dental implants or dentures.
IMPROVE YOUR HEALTH
Oral health is an important component of your overall health.
REGAIN YOUR CONFIDENCE
No more covering your mouth or hiding your teeth.
SOLVE YOUR DENTAL PROBLEMS
We offer the highest quality, long-term solutions to help you solve your dental problems.
SIMPLIFY YOUR ROUTINE
Taking care of your new implants is simple - just care for them like your natural teeth.
stop scrolling, start smiling!
At Jax Implants and Dentures we provide life-changing transformations for our patients. With a bright clean smile they feel more confident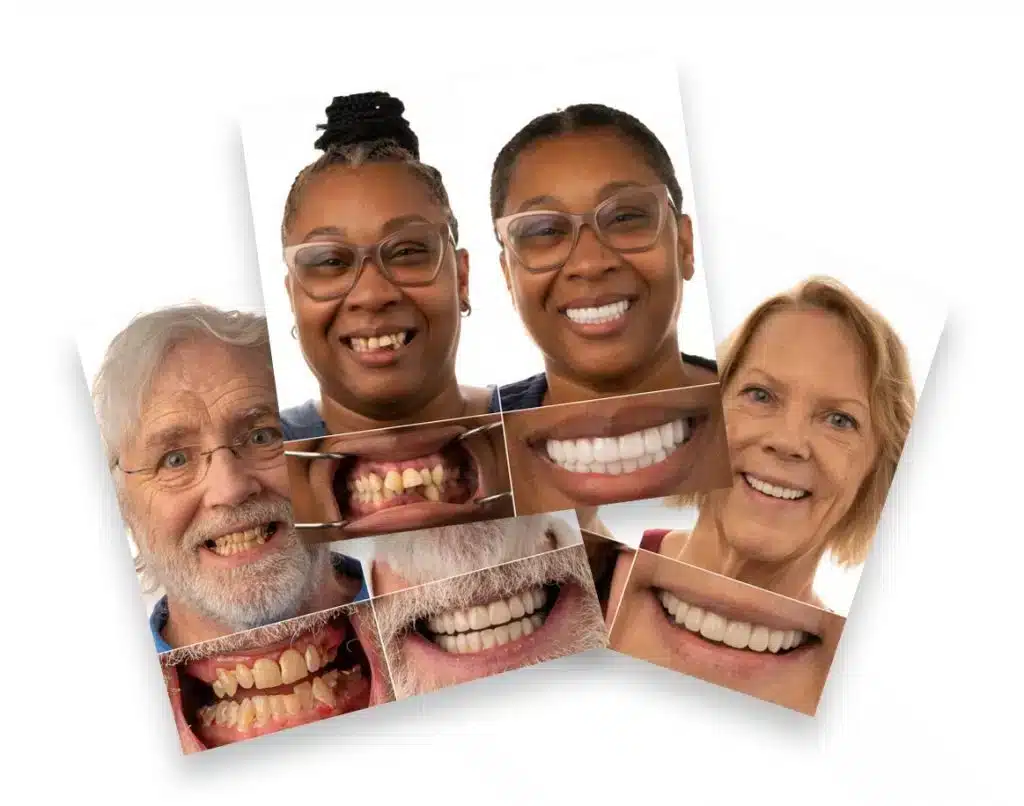 IV Sedation FOR Dental Implants FINANCING
We have many financing options for IV sedation and dental implants, and we will walk you through each option to take away any fear you have about financial questions. We make it easy to get the treatment you need. Don't worry, you'll find financing options that work for your life.

Click on the links below to see if you can pre-qualify for financing