Our Full Mouth Implants (also known as All-On-Four treatments) are best for people who desire full chewing ability, high aesthetics, and a non-removable option. These teeth are completely lifelike and will be indistinguishable from natural teeth or veneers.
* Finals delivered as fast as same day or within a week for any patient who requests this treatment option. This is not the best choice for most patients. Contact us today to discuss the appropriate treatment options for you
IV Sedation Dentistry to Sooth Dental Implant Fears
From the moment you schedule a consultation with us online, our Doctors are here to walk with you through your dental fears. We will answer every question you have about your full mouth dental implants procedure. For those who are afraid, the good news is we offer IV sedation dentistry by a Board Certified Anesthesiologist. IV sedation relaxes your mind and body so you can experience peacefulness during your surgery, even responding to our doctors and answering questions.
Though 36% of Americans wrestle with dental anxiety, Intravenous (IV) sedation is a wonderful remedy that produces an amnesia-like effect so you'll have little to no memory of your full mouth dental implants procedure. We provide IV sedation under the care of a Board-Certified Anesthesiologist.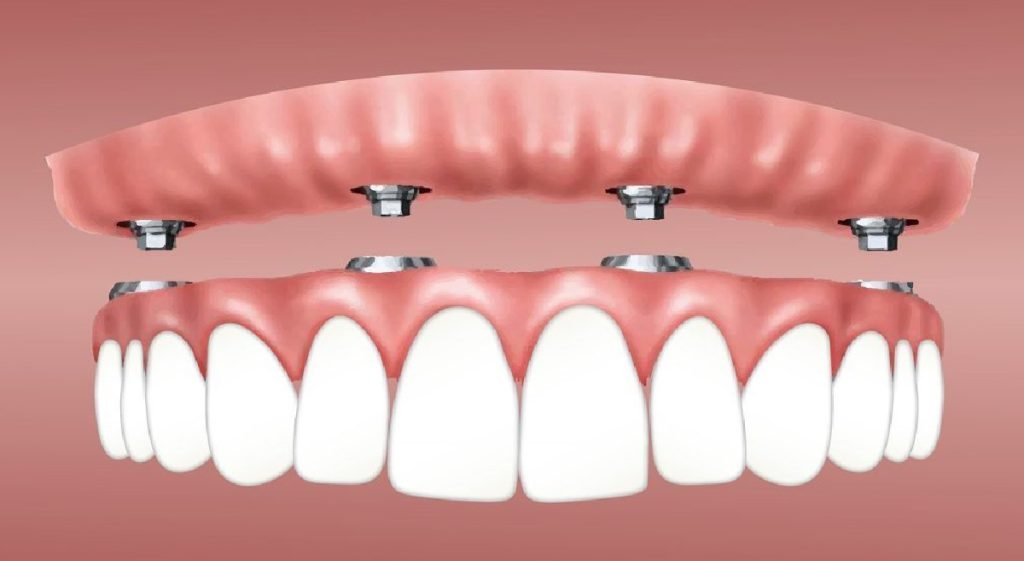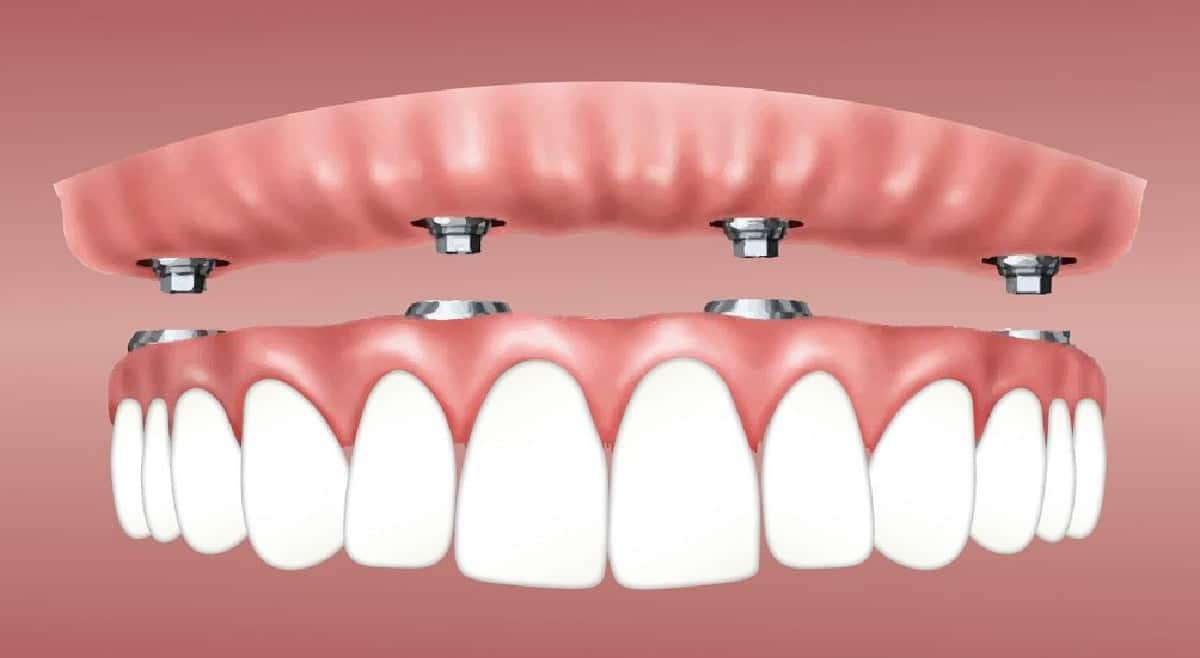 Unlike conventional dentures, which can potentially slip out of place, snap-in dentures are more stable and versatile. Dental implants (small screws) are placed within your bone, similar to the roots of your natural teeth. These hold snap-in dentures in place.
Add as low as $4,299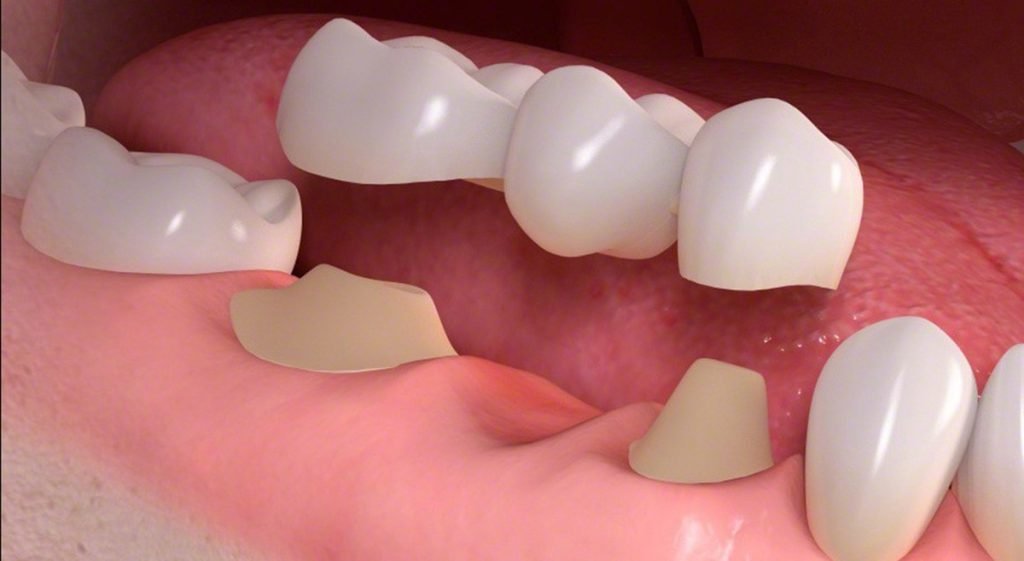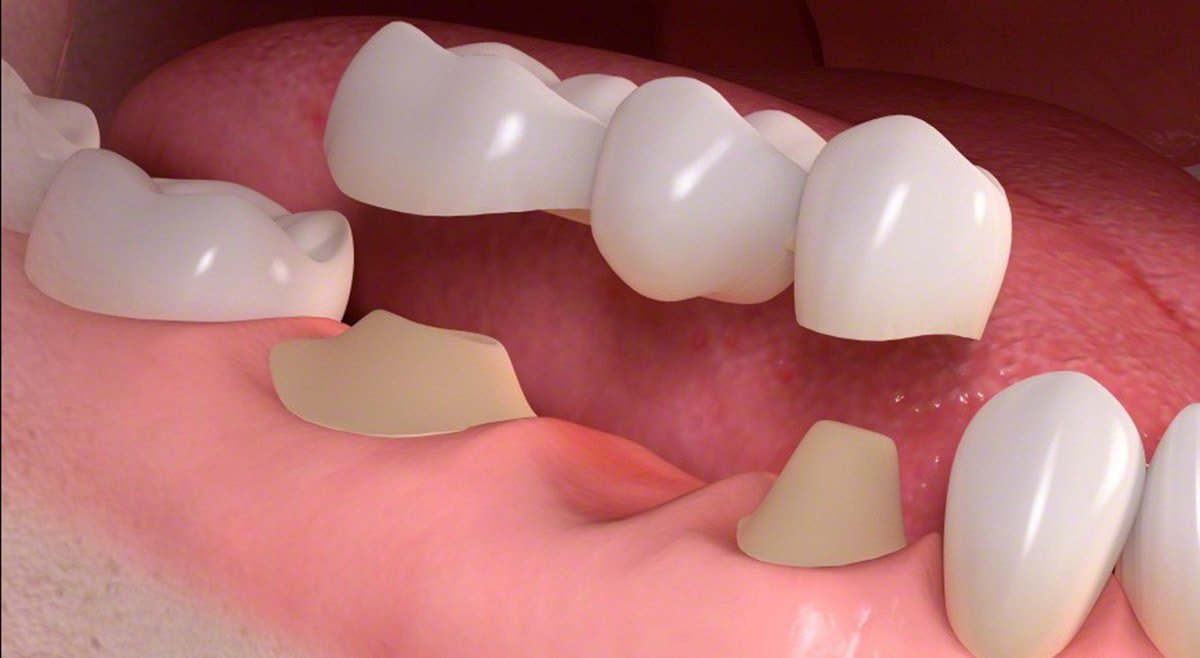 Dental implants allow for the ultimate functionality and aaesthetics and provide the most ideal replacement of your natural teeth.
A dental implant is a small, specialized screw that serves as a new foundation for your teeth instead of the roots of your natural teeth.
Add as low as $2,499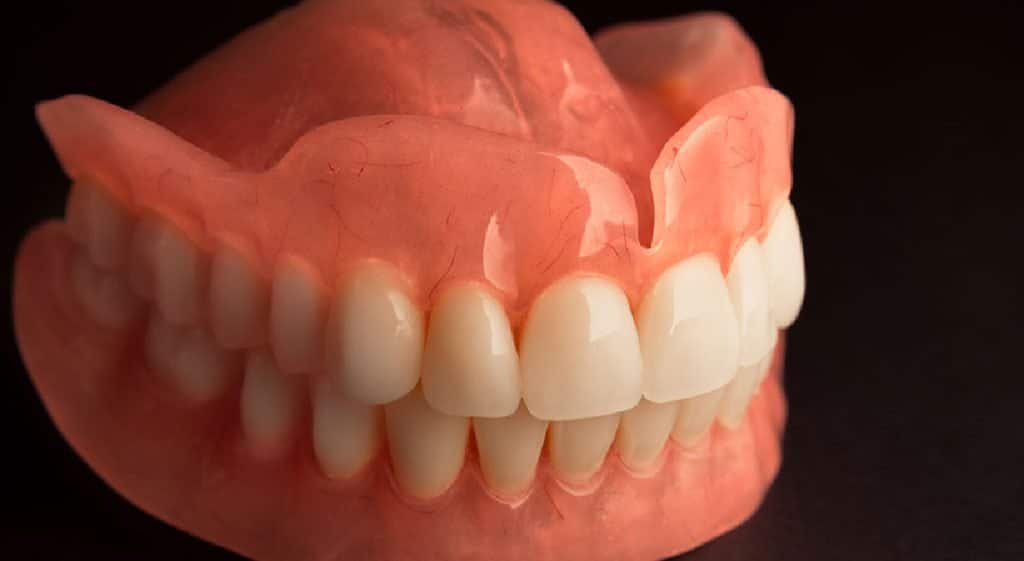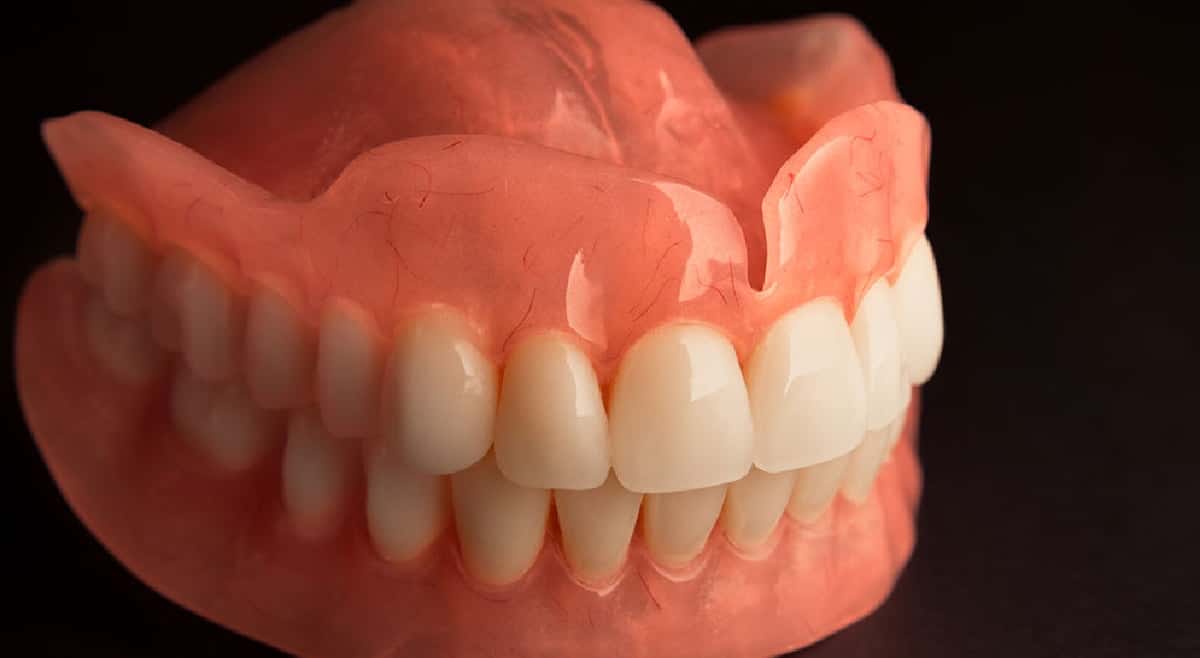 This treatment option is best for a patient that is looking for affordable tooth replacement, but is not a candidate for dental implants.
We offer in-house lab services, which typically allows us to provide same day service at a reasonable cost.
Add as low as $499
FAQ - Full Mouth Implants
Real Photos. Real Results. What you see is what you can expect.